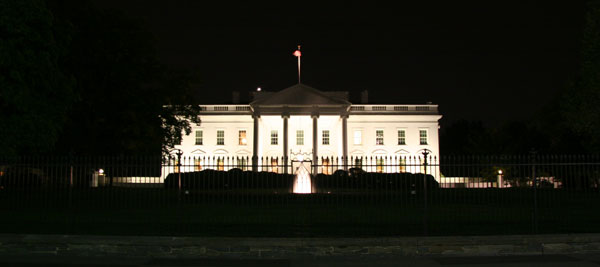 I went on this vacation to fulfill a simple goal: to go somewhere I had never been.  Considering this modest goal, I really overachieved!  I saw some of the coolest stuff, enjoyed perfect weather, ate some great food, and ran around with wonderful travel companions.
While we didn't leave much undone (we did around 30 sites total!), there are still a few things left to do on my next trip to DC.  Here are the few things we wanted to do, but couldn't because of time constraints or closures:
Beaurau of Printing and Engraving
Museum of American History
National Cathedral
Monticello
All in all, though, this was the best trip ever!
If you're going to DC, here are a few basic tips:
Things to arrange in advance: White House Tour (6 months), Washington Monument (few weeks), Capitol Tour (few weeks).  Getting these beforehand will save you from having to get up super-early and chancing it in the day-of lines.  Plan only ONE of these per day.
Picking a hotel: It's more important to find a hotel CLOSE TO A METRO STATION than close to any particular site or city center.  We stayed in Arlington at the Residence Inn, which was very nice and reasonably priced.  It was a block and a half walk to the Metro, which was doable.
Take the Metro! The DC Metro is one of the cleanest, most efficient I have ridden.  Get the week-long short trip pass and ride unlimited!
Resist the urge to over plan. Just get a map, decide what region of DC you want to see that day, and just bee-bop between sites.  You can go back over my days to see how we did it, but basically we spent a day in "Downtown", a day on the Lincoln Memorial side of the Washington Monument, 2 days on the Smithsonian side of the Washington Monument, a day for the far east (Captiol and beyond), and a daytrip out in Mount Vernon.
Go in the fall or spring. I can see how long lines, crowds, and heat would make DC a miserable place to be in the summer!  Plus, you will need reservations for more stuff during the summer.
Do not take kids! And only take teenagers with LONG attention spans.  Everyone there with a stroller was hating their life, and it's a waste of vacation to not be able to spend the time in each site to really absorb it.
Take good walking shoes. Our only problems were foot related.
So there you have it… that was my DC vacation in 9 posts!  Not too shabby, eh?  Thanks for bearing with me while I recounted it all to you.
For you regular blog readers who've been putting up with all this travellogueing – don't worry – I'll be back to my regular judgementally-cynical-yet-refreshingly-independent blogging on Monday!