Last week in Sunday School, I had another one of those shake-your-head-and-sigh-out-loud moments.
We were discussing… uhh.. God… and related subject matter (in other words I have no clue what the context of the discussion was) when this lady – out of the blue – raises her hand and reminds us that the 'real battle' is having accurate information as to what is really going on in the world, and that the wickedly-liberal-Satanically-run-news-media is always just trying to lead the world into a moral black hole.  Then, in the same breath, she admonished us to rely on her favorite conservative 'news website'.  (Turns out, the website is just a political action website, using cherry-picked propaganda from past church leaders.  So instead of even talking about current events, she was really just pushing her political agenda at church…. UGGGGG…)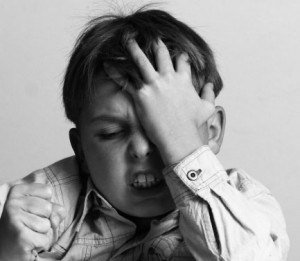 Well, she had me at the first part.  Yes, we should be distrust the media!  We should approach each story asking ourselves what editorial position the reporter is taking, considering what content they have exaggerated or maybe even omitted.
The second part of her comment is what revealed her narrow-mindedness.  She stated categorically that we should distrust the media, but then encouraged us to trust ONE PARTICULAR media outlet.  Umm… isn't that something like telling someone all drugs are bad but then going and lighting up a joint, telling them that it's OK because it's the 'good stuff'?  It reeks of hypocrisy.
Just because a particular new outlet jibes better with your thinking doesn't automatically make it correct, making all others errant.  I mean, what if you're thinking is wrong? (Perish the thought!)
Let me suggest an alternative.  How about consuming media from many different outlets, from many different perspectives? Doing this, you can gain a broader perspective of the problem, synthesize what you've heard, and come to YOUR OWN conclusion as to the truth (or your opinion) on the matter.  Yeah, it's more work.  It requires you to think for yourself rather than simply accept someone else's shrink-wrapped, sound-bited perspective on the issue.  But isn't it worth the work to have your own informed opinion?
The real question is: where is the truth?  Well, honestly, you won't ever find the truth of anything by just reading one person's viewpoint.  The real truth lies between the written lines.  You can't trust a single human source to tell you the uneditorialized, unspun, uncommentaried truth on any matter.  Consider how often you tell someone a story without putting your own perspective or opinion into it; never. (Ever seen the movie Big Fish?) We automatically edit out details or glaze over parts that aren't compatible with our telling.  That is just how we work.
So, expand your horizon.  Read The Huffington and The National Review.  Read the Times as well as the Journal.  Watch CNN and Fox News.  As I've stated before, become a connoisseur of media, just as you are of fine foods.  Taste of a wide range, judge each according to its merits, and abandon the unworthy.