Day 7 has arrived! We planned to leave Florence on this day and travel northwest over to the Cinque Terre.
The Cinque Terre is a protected national park on the north western coast of Italy. It features 5 towns that were built on the cliffs of the Mediterranean sea which have been well preserved until today. In between these towns are trails and terraced vineyards, and some of the most beautiful views I've ever seen in my life…
But…
Before we could get to the Cinque Terre, we decided to take a slight pit stop in one of the more famous places in Italy: Pisa!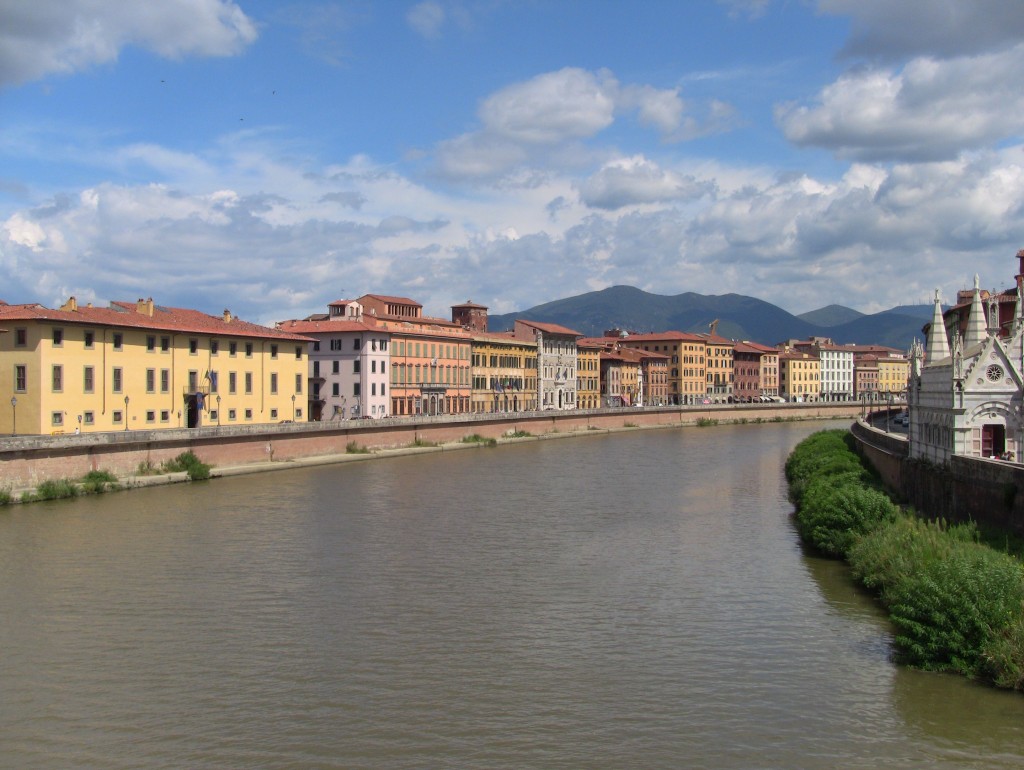 We got off the train in Pisa, left our bags in the baggage check at the train station, and walked through the city to see the leaning tower. Pisa is a small city, and we easily walked the 20 or 30 min through to the other side of the city to see the leaning tower.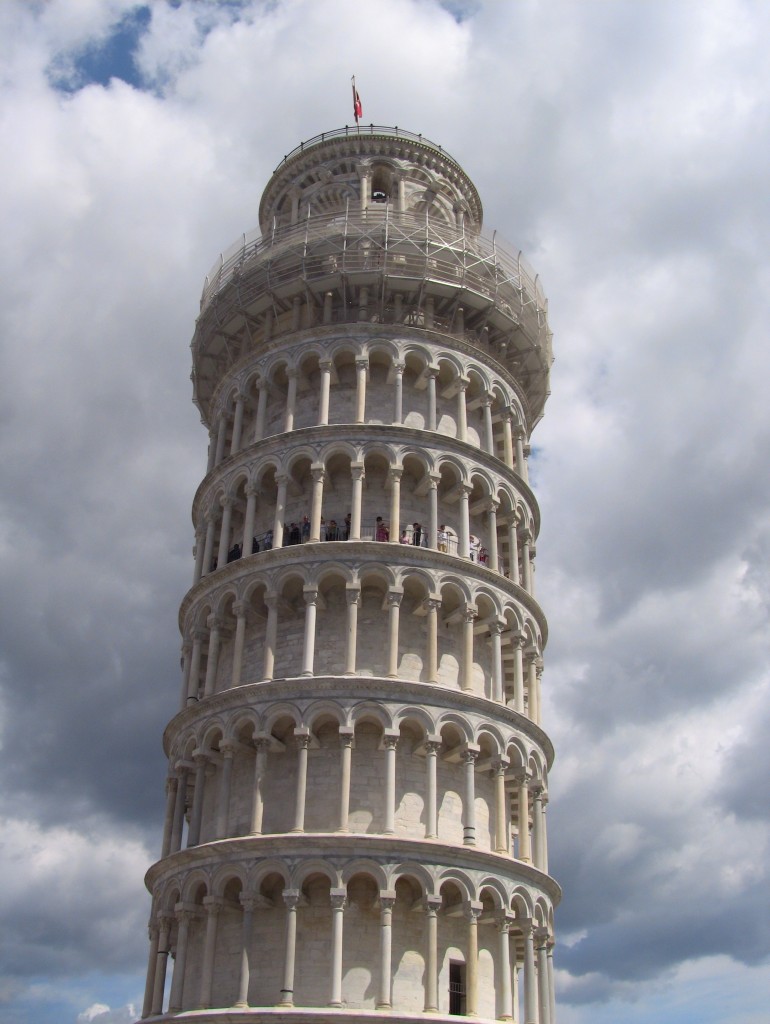 We tried taking all of the requisite pictures – holding the tower up, pushing it over, etc – and just settled on this one with us standing boringly in front of the tower.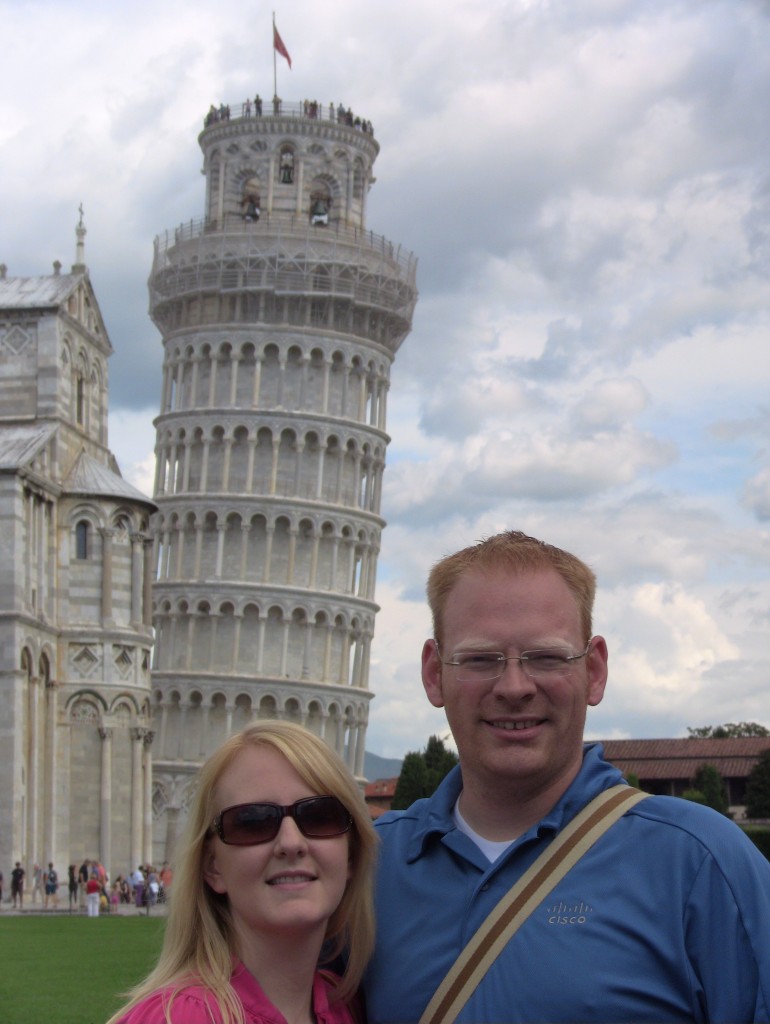 The tower is not large or super-impressive, but it does lean HARD! It's pretty amazing that it doesn't just fall over.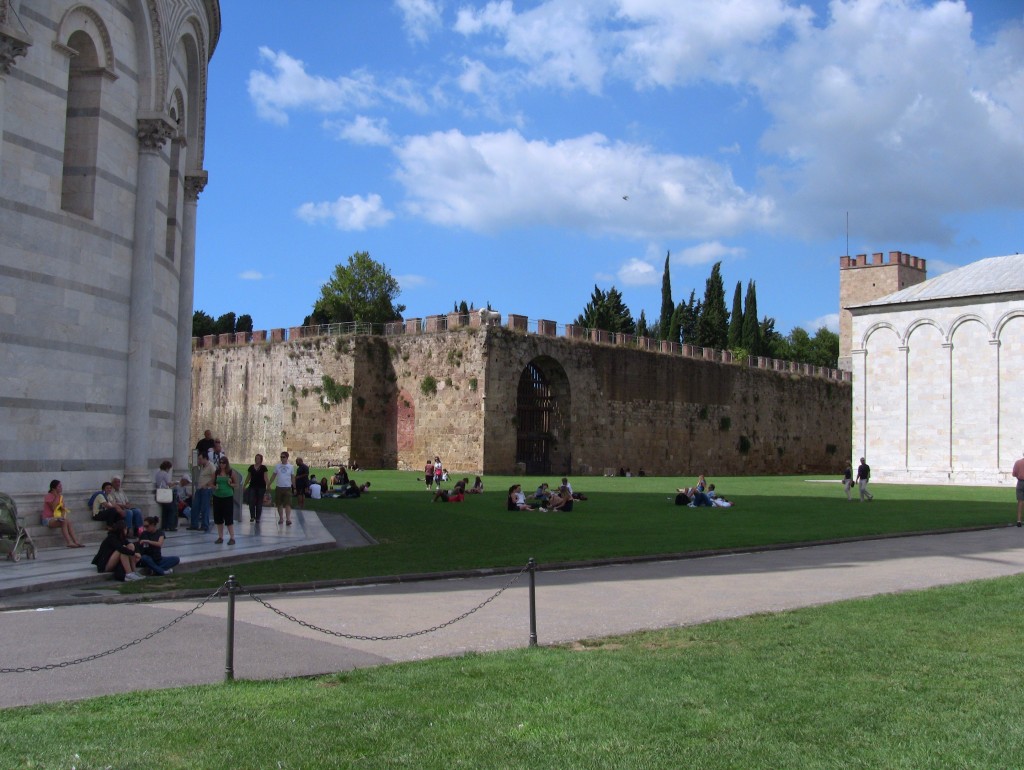 On our way back to the train station, we stopped for gelato and had, what I thought was, the best gelato we'd had so far. It was soooo creamy and good. You could tell it was made in-house.
Having put Pisa under our belts, and having eaten the microwaved lunch and bought the requisite souvenirs, we jumped back on the train and headed down the track toward our final destination: La Spezia.
When we arrived in La Spezia, we easily found our hotel (right near the train station, which was a great location – since we would spend the next two days traveling into the Cinque Terre by train). We got unpacked and decided to check out La Spezia that night. They had just finished their weekly fair day, so there were merchants packing up, and lots of people milling around the streets.
We did a bit of shopping and looked for a place to eat dinner. Nothing really stood out, so we ended up going back to the restaurant across the street from our hotel where we enjoyed a rather decent dinner. Audrey particularly enjoyed the mix of deep fried seafood we enjoyed for one of our courses… lots of squid and scallops and other shellfish. Yummers!
We called it a night, and went back to our hotel so Audrey could enjoy the first bath tub we'd seen since we got to Italy.