Conan opened a twitter account yesterday and instantly has more than 250,000 followers.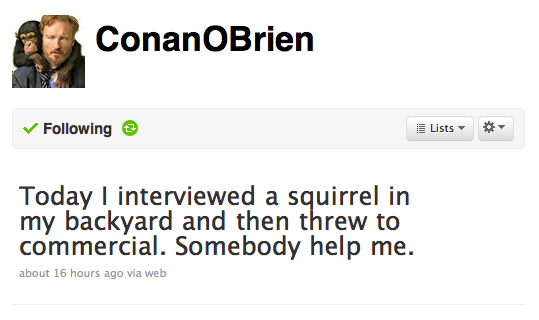 His bio states: "I had a show. Then I had a different show. Now I have a Twitter account."
Yes, that pretty much sums it up.
This twitter account coupled with the spike in ratings during the recent NBC late night meltdown really proves only one thing: America is more interested in this washed up celebrity's bearded, anti-corporate-television rantings than in his actual television show.
Good luck CoCo.  I for one do not feel badly for you at all, nor am I going to care that you are sitting in your Hollywood mansion crying your eyes out every morning in your huge cereal bowl.
But I'll still follow you on twitter.