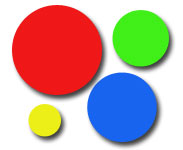 This is part six of the series Celebrating Singleness…
I've never fit neatly into predefined social circles.
Never been athletic enough to fit in with the sporty people, never liked the right music for the clubbers and party-ers, never wore the right sunglasses for the cool people, or cared enough about my looks for the fashionable. Never bling-blinged enough for the rich, and never ate at the right places for the foodies.
You can say that at one time I fit pretty well with the potpourri of artistic and talented people (mostly because they are perhaps the most unassuming when it comes to who/what is a part of them), but that I only lasted until I became their boss, and then it didn't work so well anymore as my talents began to be recognized as administrative rather than artistic.
The good news is, in spite of this slightly schizophrenic social identity, which seems to weave in and out of recognizable social groups, I've mostly been OK with who I am. I've not been super depressive or wanted to jump off a cliff. I've just always been friendly to pretty much anyone who would give me the time of day, and I only expect the same simple courtesy in return. (Cause let's just face it, there are some people who are just way too good, or too busy, or too successful for this basic behavior…)
So how do I draw my social circle? I'm not really sure. Sometimes I have stood as an island, while other times I have felt like one of the crowd.
As crazy humans, we like to categorize things. It's how our brain organizes our world. We like to classify each other: She's the smart one. He's the nice one. She's the sporty one. He's the cool one. But I'm not ever quite sure what it is I am to others, which is why 1/2 the time I just flippantly refer to myself as the WhiteEyebrowed freak.
And maybe that's what I am… a freak. Isn't that the word we use to describe those that we can't really neatly categorize based on their unusual traits?
In that case, I think I'm happy to be a freak.
So this is where the Celebrating Singleness part comes in… see, most single people are just trying to find the lid for their pot. They try to find someone who shares the same values, priorities, interests, and patterns that they subscribe to. They are looking for someone who fits, and so looking in their natural social circle makes a lot of sense.
So I approach this blog today with a question (rather than a solution to my own problem): How do the freaks find the lid for their pot?
Until now my tactic has been to simply welcome anyone into my personal circle who can stand to take the schizophrenic ride. The only other option seems to be executing a serious mental/physical/emotional makeover to make me neatly fit into someone's predefined expectation…. which isn't happening. So hopefully someday I'll find that special someone who wants to take the WhiteEyebrowed ride for the rest of their life.
In the meantime, I guess all I can do is keep celebrating my singleness!