Tonight's premiere was a great way to start the season.  In fact, I will say very little at this stage, and let the images and video speak for itself!  … but first…
… Simon flips off America!  What a great way to start off Season 8!!!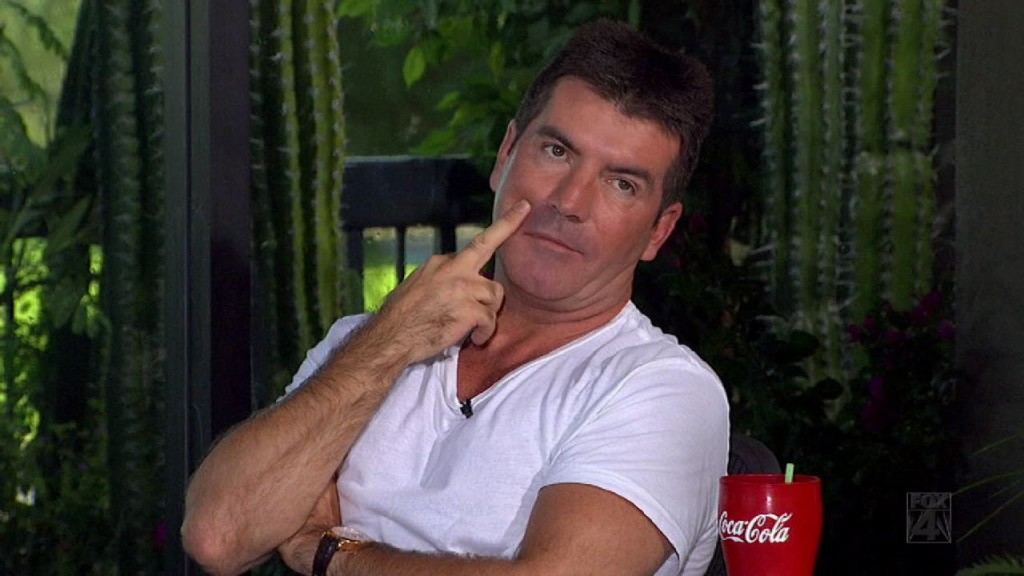 This girl was very excited to get to hug Paula.  Simon got a hug from her first, but she wasn't quite as excited.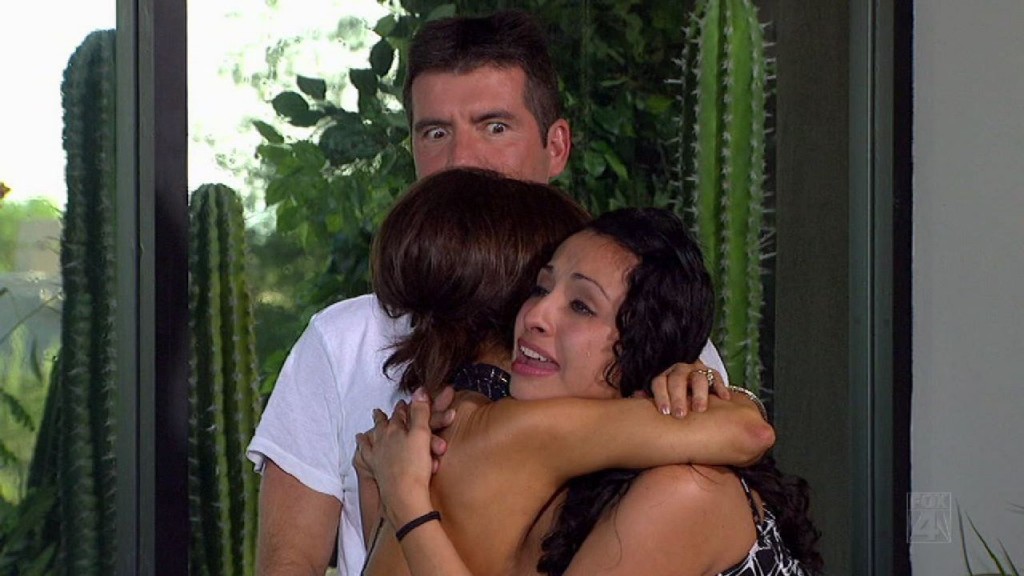 Simon and I were right.  This was the first girl I really liked.  She has a nice quality to her voice, but I kind of wish we could have heard a second song.  She looks like she practiced her song way too long in front of the mirror – she had pre-programmed mouth movements and everything.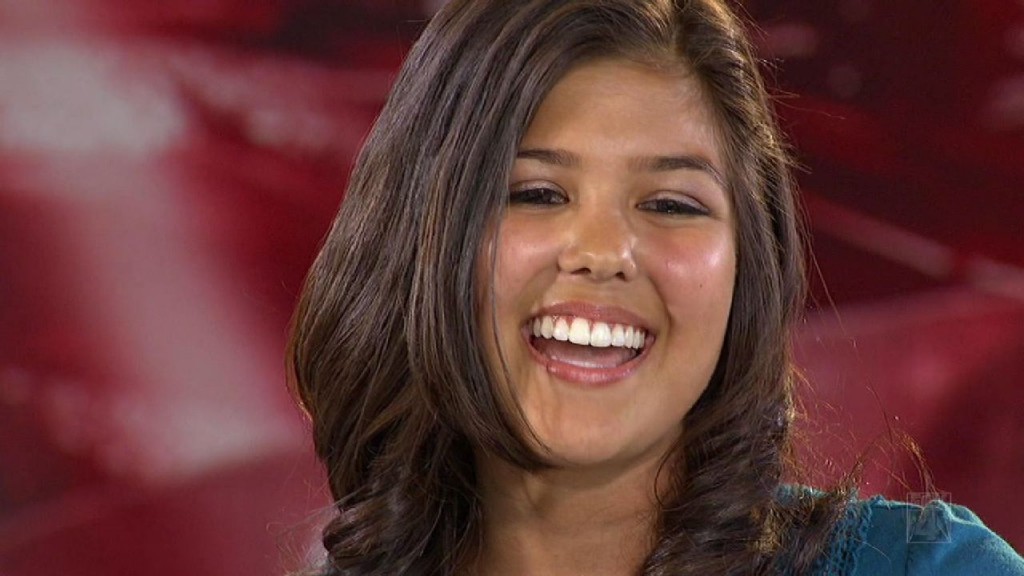 This was the second girl I really liked.  She has a lovely musky quality to her voice, and was super natural in front of the judges and cameras – not put on at all.  Hope she stands out enough among the freaks in Hollywood.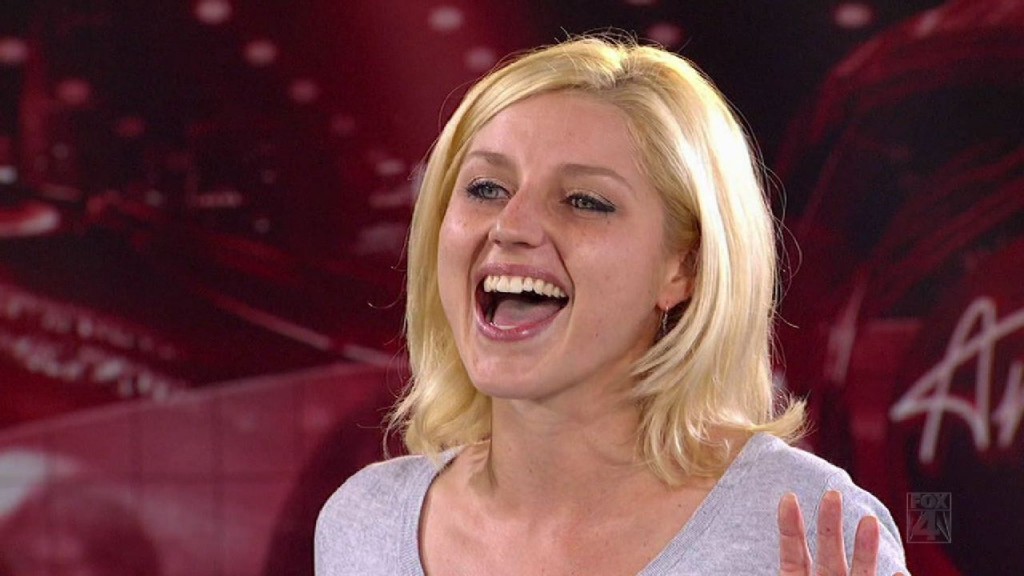 And now for the worst of the night…
Michael Gerr!
… or as I will call him…
"GRRRRRR!"
[flashvideo filename=/video/ai8/gerr.flv /]
This guy is like a cross between someone from the Adams family, the Munsters, and Gollum from Lord of the Rings.
(oh, and a shout out to Bulgaria!)
And now for something substantive:
I really like Kara DioGuardi.  She knows what she's doing, and she hasn't totally wrecked the show (yet).  I don't know if this is a long term strategy or a short term one for Idol, but so far it's OK. The only problem is for Randy and Paula who will get stuck playing 3rd and 4th fiddle and who are already becoming less and less relevant to the show.  Before, they would team up against Simon, but now with Kara in the middle and stealing limelight from them, it is just a matter of time before one or both of them will find something better to do with their time.
Now, Kara, darling.  You did break a cardinal rule of judging when you sang the song better than the contestant.  Listen to me honey – take this piece of free advice from me and Simon (we know).  Never open yourself up to the contestant.  Ever.  You have to maintain your haughty superiority… always!  Busting out and singing like that totally set you up to be attacked by the bikini wearing, freak of a contestant.  So, you gotta learn, girl!
Don't worry, you'll have the artist driven out of you soon enough, though.  And it will be replaced by a cruel shell of a person… you know… like Simon and I.
Oh, and Simon: nice to see you again, old chap.  Your presence on my television is like a warm blanket of hatred and loathing.  I have missed you my kindred brother.
Here's to a great next 5 months!!!