I'm not sure if this made national news, but yesterday in Dallas, a large 18 wheeler fell from an overpass onto a small passenger car below which instantly killed two people in the vehicle.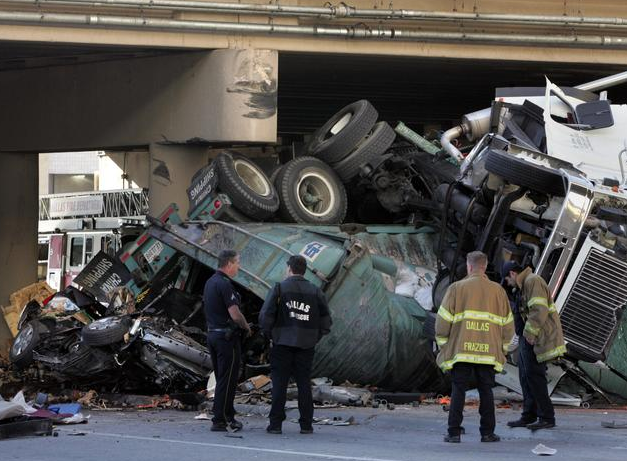 What are the chances? I mean, what are the freakin' chances that you are could have been the one traveling at just the split second underneath the overpass?
The truly disturbing thing is that in tragic, freak accidents like this, we really all have an equal chance that it could have been us. As with a bolt of lightning, you never know where or when the next one is going to strike.
You know, I hate the email forwards I sometimes get telling me how precious life is and how much Jesus loves me. They usually are accompanied by some cutsie photo of a newborn or cat playing with a ball of string.  Or a photo of some troops huddled in prayer.  I admit that I usually have a very callous reaction… I know Jesus loves me already, so why does someone need to send out all this spam to interrupt my day (and then promise me blessings if I forward it onto my 10 closest friends)?  Delete.
Then there are these moments, these real – live – close to home moments, that get right up in your face and scream, "You ungrateful little sniveling brat!"  Then whispers, "Yes.  Life is truly a precious, fragile gift…"
And these were taken too quickly.